How to prevent cheating in online assessments?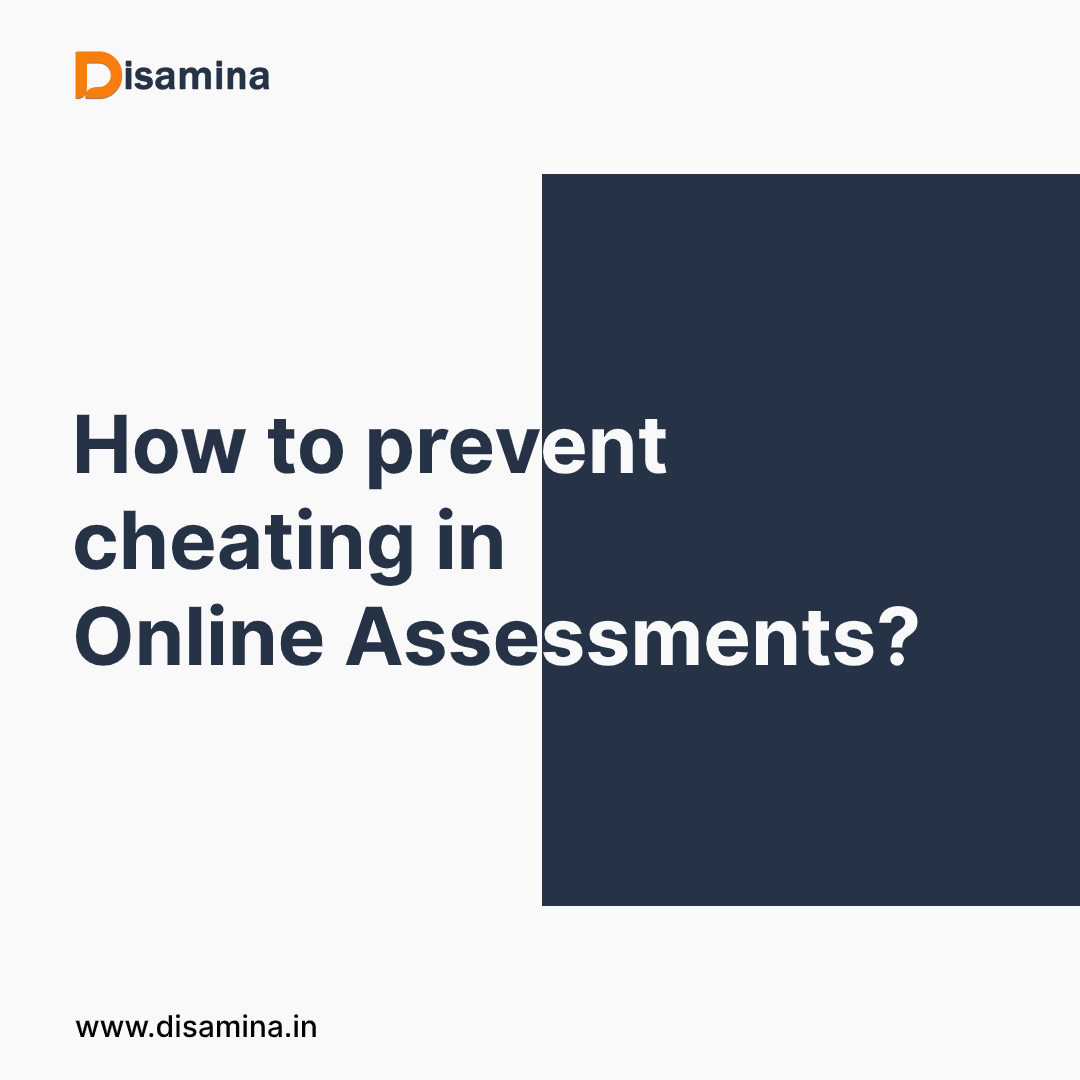 With advancements in the education system and its technology, online assessments can be easily/preferably conducted these days. Let the process be – Recruitment, Academic, or Entrance exams.
There are some pros for both the candidates and as well as examiners. Some of the pros are:
Cost-effectiveness
Convenience of time
Anytime, anywhere accessibility
With the Pros, There comes some cons to conducting online assessments too. Some of the Cons are:
Lack of invigilation
0% prompt conduct
And hence, which is causing trouble to the examiners. We are all familiar with cheating techniques followed by students in the physical exams. It is funny to expect/assume that such malpractices and cheating do not occur during online exams. Isn't it?
In fact, cheating in online exams has been proven to be much more comfortable, reliable for the students. As a result, the students keep coming up with ingenious ways to cheat during online exams. Because there are many ways to cheat. Let's discuss some unfair activities that candidates perform during online exams:
Traditional methods like writing answers on palms or sticking notes to their monitors.
Taking screenshots of the answers on their smartphones.
Taking the help of hidden friends (behind the screen), to whisper answers to the candidate.
Using a Bluetooth headset to send and receive information.
Searching answers in other browsers and copy-pastes the answer.
How can you as an examiner avoid such cheating tricks?
The good news is that the methods and resources are available. So, they allow you to prevent cheating and malpractice during online exams. Digital technology has made it possible to maintain integrity in online exams.
There are techniques available, which can guarantee you up to 95% accuracy in curbing methods of cheating.
Methods like
Live remote proctoring,
Capturing candidate's activities using AI
Live video streaming,
Image capturing,
Screen capturing
Such activities are very effective in catching malpractices by candidates. The candidates definitely don't resort to such techniques because they know they are under surveillance.
"Disamina At Your Rescue"
Disamina, An advanced online assessment software which has come up with solutions that will help you conduct exams anytime, anywhere in a cheat-free environment.
Apart from basic features, Some advanced and reliable features are incorporated with the software such as:
Live remote proctoring feature to ensure fairness in exams.
The examiner can easily monitor the live activities of all the candidates taking/conducting the exam. This feature provides several valuable benefits to the examiner.
Let's get better with detailed Benefits of remote proctoring during online exams:
It provides a grid view of all candidates on the screen at the same time. Because it is as good as physically supervising, all the students like an actual classroom.
It captures the candidate's screen during the live exam when they attempt to do unfair activities such as moving out of the windows, and shortcut keys, etc.
It captures the image and video of the candidates during the exam. The examiner can watch the recording at a later time convenient to him. In this way, even if he misses any live-action, he can catch it in the record later.
It keeps a record of all activities which can be downloaded in pdf or excel file. Hence, this proof can be used to confront the candidate later in case of any conflict.
This solution is cost-effective and can be customized as per your specific needs. Disamina enables you to supervise online exams in the same manner as if you were physically present in a classroom. It ensures that malpractices are curbed effectively, and exams are conducted in a fair manner.